There's No Secret to Adult Dating: Warnings and Expectations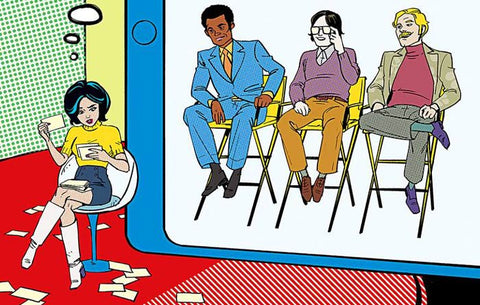 The latest technology, especially the internet, is changing various aspects of our lives and society. Smart devices are playing an important role in this changing facet of our society. The approach to how people meet and maintain their romantic relationships is also changing. In addition, people's attitude towards online services and dating apps is also gradually increasing in these recent years. We try to find love in real life through these dating apps and sites. But we forget an essential fact that online love on the internet cannot take the place of love in real life. True happiness lies in real life and in true love, which you will find outside of your computer.
People get busy and don't find time to meet in real life. During this time online dating can be a fantastic change. Online dating is the newest successful way of our digital world to find love. Moreover, people also share their fabulous love stories and they live happily ever after. It has become a trend to meet and date online according to one's schedule. Lack of time, busy schedules, materialism, greed for money and a few other factors are responsible for promoting this online culture of dating and looking for love. These factors are also responsible for fraud and wasted time in cat fishing.
Virtual cheating or online romance
There is a phrase "along with the good, there is always the bad", this phrase is true for online dating. Unfortunately, many people suffer from fraud and harassment. Some people also face blackmail and virtual scams from scammers because of their pictures and personal belongings. However, as with other things in our lives, we shouldn't let these scammers stop us from trying online dating. You must protect yourself from these virtual scammers and try not to reveal your personal information until you are sure of the other person's identity. Indeed, the online world is both a fantastical fantasy and a terrifying nightmare. You just have to keep your wits about you as you embark on the road of online romance.
55 percent of people face threats and harassment, and 41 percent experience IT insecurity because of online dating. People who meet online are twice as likely to be affected by IT insecurities as other people. So be careful with this online fantasy. Some people are only interested in physical attraction and their attitude towards love is based on materialism. On the other hand, these people are also easy prey for scammers. It is usually men who suffer from this problem. First, the scammers use women with attractive figures, and then they blackmail these men. If you decide to indulge in online romance, you should beware of such scammers and blackmailers
How to deal with love online
We live in a digital world and technology plays an important role in our lives. A large number of people are engaged in online dating. There is a need to be very careful with online love and dating. There is no problem in online dating, sometimes you can meet your partner online for a brighter future, but there are many chances of getting stuck in a scammer's web.Also, you should be very careful when sharing your pictures and other personal information because someone might misuse this information
Protection is another problem with online dating. Only 27% of people use security systems to protect their devices. Other people don't even see it as a risk. Also, people lie in the online world. 57 percent of people admit to lying to their online partners, and 27 percent of men turned out to be married. The international B2B laboratory Kaspersky collected this data in its report on Online dating .
Here we are going to share some essential things to look out for when using online dating sites. These points will keep you safe and secure from any possible risk and cyber criminals.
Look for a legal or authorized dating site
You should look for a legit and authorized site because not all of these dating sites are equally beneficial. Many of them are fake and run by cyber criminals or extortionists. If you want real love and you are serious about finding someone for a perfect relationship then you should avoid this whole mess. You should look for some trustworthy websites. Also, you should avoid a free site and subscribe to a real dating site. The websites can help you find your true love. A websites where you pay a fee is more reliable and helpful in matching you with someone perfect for you. Choosing a genuine and authorized site is your first step in finding your true love.
Be clear about your purpose
First of all, you should be clear about your purpose: what are you looking for? You must have a clear concept of why you are here. Don't get too obsessed with wanting or not wanting this or that thing in your potential partner. Always keep in mind that nobody is perfect when it comes to your actual needs. But there is always something good in everyone. You must find your pearl in the sea of ​​men. The purpose must be clear whether you just want a virtual boyfriend, girlfriend/boyfriend or are looking for someone for marriage. Your purpose in using these websites must be clear in your mind.
Be careful to protect your privacy
The line between the real world and the online dating world is fluid today. So you have to take care of your privacy. A home address can bring any dangerous stranger to your doorstep, or sensitive personal photos can become an instant blackmail opportunity. Also, cyber criminals can hack your accounts and spy on personal information. Never give out your password and always be very careful when entering your information on your dating site profile.
People easily share their sensitive information with strangers without considering the consequences. Such people are also at risk of IT security issues. There is a possibility that their data will be exposed or leaked somewhere else. You must use strong passwords and share only a limited amount of information about yourself and your family to protect your privacy.
Meet before confirming the relationship
We live in a world of deceit and swindlers.So, before entering into a serious relationship, you should confirm the identity or other sensitive things you should meet and talk to them. People on online platforms lie about their photos and identities. So when you meet, you can confirm many important things about the other in a face-to-face meeting. In fact, meeting face to face is very important before confirming a serious relationship or exchanging personal details
Having a great time meeting others online
The online world is a dream world. She is full of imagination and attraction. We spend happy times meeting, chatting and befriending new people online. Sometimes these general friendships can complete our search for a soul mate. All of this is happening around us. Besides this happy moment, some people suffer from cybercrime and extortion. So, enjoy this online fantasy as much as you want but always be careful about your privacy and security. Indeed, you deserve the best partner and a happy, peaceful life. We hope the best for you.
Conclusion
Nowadays we are faced with a lack of time. We rely on digital devices to manage our busy schedules and also to interact with other people. Our windows to the rest of the world are our digital devices, even in our romantic relationships. New relationships or friendships depend on smart devices and digital platforms. Thanks to these online dating platforms, people carry their dates in their pockets. Many people have found the love of their life through these dating websites. They live happily ever after.
In contrast to this high level of convenience of online platforms for finding new relationships, there are also many risks out there. Meeting strangers online or dating virtually is no cakewalk, sometimes you can find yourself in a dangerous zone. Indeed, some personal information is required in online dating. If this information falls into the wrong hands, it could be risky or dangerous for you.
We don't advise not dating online. Maybe your soul mate is waiting there. There is just a need for awareness on how to use technology and online dating platforms safely. Treat these platforms the same as you would the real world and exercise caution. Don't click on malicious links and avoid unsafe Wi-Fi hotspots where cyber criminals can intercept your data. Also, use security solutions and difficult passwords and be careful when sharing your information with anyone. We hope you find your love of life as soon as possible to fulfill your dreams.
.
Sample Block Quote
Praesent vestibulum congue tellus at fringilla. Curabitur vitae semper sem, eu convallis est. Cras felis nunc commodo loremous convallis vitae interdum non nisl. Maecenas ac est sit amet augue pharetra convallis nec danos.
Sample Paragraph Text
Praesent vestibulum congue tellus at fringilla. Curabitur vitae semper sem, eu convallis est. Cras felis nunc commodo eu convallis vitae interdum non nisl. Maecenas ac est sit amet augue pharetra convallis nec danos dui.
Cras suscipit quam et turpis eleifend vitae malesuada magna congue. Damus id ullamcorper neque. Sed vitae mi a mi pretium aliquet ac sed elitos. Pellentesque nulla eros accumsan quis justo at tincidunt lobortis denimes loremous. Suspendisse vestibulum lectus in lectus volutpat, ut dapibus purus pulvinar. Vestibulum sit amet auctor ipsum.